The Maxis objects that were on this page have been moved to Sim Apartments Yahoo!Group. There you'll find a large collection of Maxis object designed to compliment the collection of 'Apartment Hacked' Maxis objects hacked by Simlogical along side several unique sets.

Required Food File included. No EP Required.

Additional Hack: No EP Required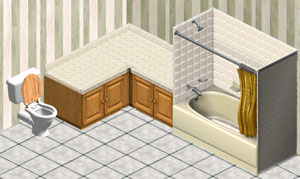 To use Apartment Hacked objects, YOU MUST have the Apt Controller and Room Token (distributed as a single apartments.far file) from Sim Logical installed in your game. Some game configurations may even crash without the apartment.far installed.