The Beige Victorian for Lot 7
Three bedrooms, four baths, study area upstairs as well as living and family rooms downstairs. Also boasts a spacious kitchen and separate dining. Unfurnished and ready to decorate, sells for 25,992 simoleons.
Download: The Beige Victorian (Lot 7)
(Note: This house comes UNFURNISHED. Some preview pics may use Maxis furniture in order to help show what each room was intended to be, but is not included in this download.)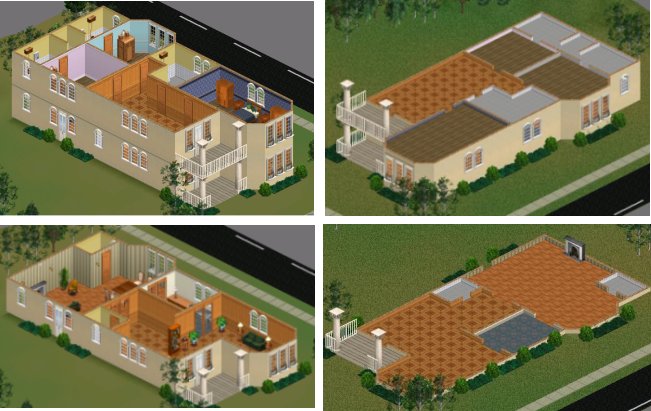 Expansion Pack Requirements: These Lots were built with Deluxe installed. Those without Deluxe installed may need Unleashed or higher to install and use them properly.
Architect & Designer: Annette